Welcome to Quilt For Lovers, the website that, in addition to providing beautiful crochet patterns, brings you the most beautiful and modern quilt patterns and it is impossible not to fall in love! How about making a large octagon, which makes a quilt intriguing and attractive ?! The floral fabrics soften the graphic design, while the contrasts of value provide much interest. Today we are going to learn how to make this beautiful Windows Quilt Lighthouse yet more prepared.
Feel free to make the colors and patterns you want, this bedspread will look beautiful in vivid solids, elegant or soft tones, send a great project to show a favorite line of fabrics! Don't worry as this is a relatively easy project, as the large shapes will be sewed quickly and the finished quilt, designed by Lynne Goldsworthy for Art Gallery fabrics, is 74 cm x 74 cm.
Below, you will find the link to this beautiful PDF pattern of this beautiful Lighthouse Windows Quilt, a mixture of bright colors that I really liked and that I brought as a model to decorate your home is perfect and also a free pattern step by step with all sizes to make this quilt charming.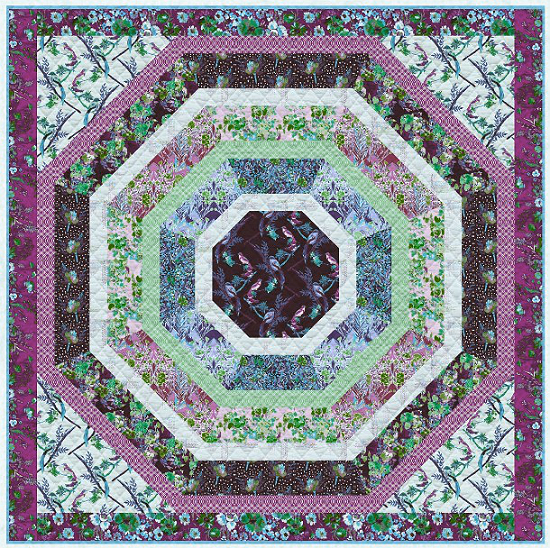 Quilt For Lovers wants to thank you for Bari J. for providing us with the complete pattern of this beautiful work, follow its step by step carefully and start your project, in addition to an excellent job. Thank you for visiting our website. We always try to bring the best to you. Did you like the article? There is always a new technique to perform differentiated and successful jobs! Quilt is a sewing technique and also one of the branches of crafts.
See too: Morning Star Block