Handy Dandy Pouch – Kinny Drawstring Bag
Excited to start a new pattern, Quilt For Lovers always brings news and the best patterns for you to improve your skills!! And why not sew a drawstring bag, and even better it has the perfect size for glasses, toothbrush and toothpaste, pencils or even makeup brushes!! These bags are so practical, beautiful and super easy to make, they have a Japanese design aesthetic that combines utility with beauty… impossible not to love this style!!
You will be super happy with the final result, because it is easy, beautiful and the best thing is that it is super useful, this bag does not take up space and you can leave everything organized, is there anything better?! Another option is that you can also make a gift for someone you like, it is always good to demonstrate and sometimes you can even change a person's day!
These lined bags end at approximately 3 "x 9"
Here are some tips for sewing this easy drawstring bag:
RST means right sides together
Use a ¼ " seam allowance when joining pieces
Press all seams open before continuing on to the next step
MATERIALS & CUTTING:
2 rectangles 3 ½ " x 7" pieces (pouch body) – A
2 rectangles 1 ¼ " x 3 ½ " pieces (cord casing) – B
2 rectangles 2" x 3 ½ " pieces for (pouch top) – C
2 rectangles 3 ½ " x 9 ¼" pieces (lining) – D
2 pieces of narrow cord or ribbon, 12" long
2 wood beads (optional)
SEWING STEPS
1. Sew together the A, B, C and D pieces as shown. Make two.
Place the two units from step 1 on the right side together and secure them, making sure that the seams are exactly on top of each other. Sew all the way around with a ¼ "gap, leaving three seamless gaps as shown – two gaps where the cord housing parts (B) are located and a 1 ½" gap at the short end of the liner. When sewing, secure all start and end stitches well by sewing back and forth a few times. Cut the corners as shown to reduce the volume, making sure that it does not get too close to the sewing thread.
Turn the bag from the inside out through the 1 ½ "space at the end of the lining. Push the corners with a blunt instrument or a turning tool. Gently press the bag, making sure that the seams on all sides are aligned.
Fold the seam allowance into the de "opening and press it down; then, make a blind spot or shake the opening with your hand. Push the lining into the bag, putting the corners in place with a blunt instrument. Then, press on the top edge and sew it for an elegant finish.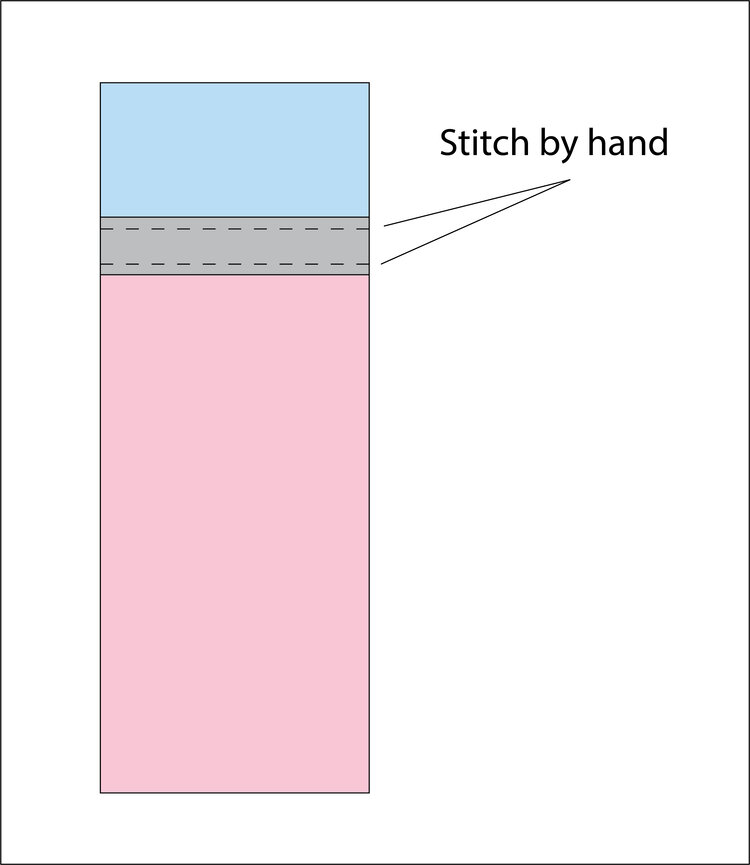 Next, we need to sew along the top and bottom edge of the cable box to secure it to the jacket. You can do this by machine, although it can be quite complicated due to the narrowness of the bag opening. You can sew it by hand using a simple stitch, with No. 8 Perle cotton, so it's a decorative touch too. You can also use regular lines in a coordinating color if you don't want your points to be very visible. When you are sewing, be sure to pick up the lining and not all the way through the bag (or sew the opening of the bag).
Veja também: Morning Star Block